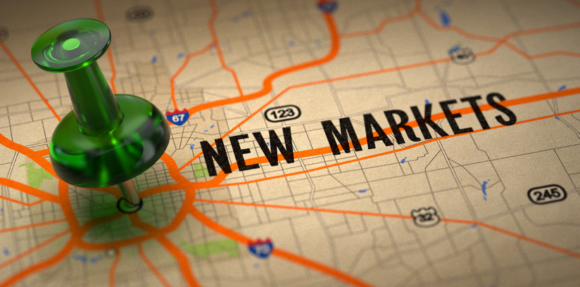 Brownyard's 'By The Cover' Now 15 Additional States
New York-based program administrator Brownyard Group announced that its By The Cover, its insurance program for libraries, is now available in 15 additional states, for a total of 26.
By The Cover is now available in Alabama, Arkansas, Colorado, Indiana, Iowa, Louisiana, Minnesota, Mississippi, New Mexico, North Carolina, South Dakota, Utah, West Virginia, Wisconsin, and Wyoming. The program was previously only available in California, Connecticut, Maine, Massachusetts, New Hampshire, New Jersey, New York, Pennsylvania, Rhode Island, Texas, and Virginia.
Brownyard said the program is still expanding nationally and will be available in all states eventually.
By The Cover offers commercial property, general liability, auto, inland marine, crime, excess and cyber coverages for libraries. Additional coverages include: abuse or molestation coverage; flood or backup of sewers and drains ($25,000); library books and media coverage; fine arts; medical payments for athletic participants; and Good Samaritan coverage for medical emergencies.
Core Specialty Forms Equine Division
Core Specialty Insurance Holdings has formed an equine division, its eleventh specialty business unit.
The Equine Division offers equine mortality, loss of use, and stallion first season coverage.
Kevin Eagen is the president of the Equine Division. Eagen served previously as vice president of Equine/Bloodstock at HDI Global, as well as senior production underwriter at Great American Insurance. A lifelong horseman, owner, and breeder, Eagen has hands-on knowledge of the show horse and thoroughbred industries coupled with 15 years of experience in the equine insurance.
New Jersey-based Core Specialty is an insurance holding company operating through StarStone Specialty Insurance Co., a U.S. excess and surplus lines insurer, and StarStone National Insurance Co., Lancer Insurance Co., Lancer Insurance Company of New Jersey, U.S. admitted markets insurers.
Skyward Expands into Cannabis Bonds Market
Houston-based Skyward Specialty Insurance Group has added cannabis to its transactional surety portfolio and selected a leader in transactional commercial surety.
"We recognized a gap in the market due to the challenging nature of the cannabis industry. So our team quickly developed a strategy to offer our agency partners a competitive solution that will help meet market demand," said Chris Gagnon, vice president, head of Commercial Surety. He said the firm believes cannabis bonds will become a "true differentiator" within its overall transactional portfolio.
John Denton has been named Transactional Surety leader and is tasked with expanding the company's transactional commercial surety footprint nationally. Denton brings eight years of industry experience in various positions, including in commercial claims and excess and surplus lines underwriting, and most recently, at a managing general agency, managing a large volume of transactional surety bonds.
The company most recently targeted cannabis bonds as an addition to its transactional surety portfolio, marking the third cannabis-related product Skyward Specialty has added in recent months.
Skyward Specialty's subsidiary insurance companies consist of Houston Specialty Insurance Co., Imperium Insurance Co., Great Midwest Insurance Co., and Oklahoma Specialty Insurance Co.
Roamly Launches Global Travel Insurance Product
Roamly, which offers recreational vehicle (RV) insurance, has launched a global travel insurance product.
Designed with those traveling in Europe and the U.S. in mind, the new product provides trip cancellation coverage for unforeseen events, including COVID-19 diagnoses.
Roamly is targeting the global RV and Campervan market with the product, starting with customers of Outdoorsy, an online recreational vehicle rental and outdoor travel marketplace. The insurance product is now available in both the U.S. and Europe.
The product will cover policyholders needing to cancel a trip if they become sick or are hospitalized before the trip start date as well as those needing reimbursement for an interrupted trip to illness or hospitalization. COVID-19 and COVID-19 variants are treated as any other sickness. In addition, customers can buy coverage for interior damage Insurance that reimburses for unintentional interior damage that may have occurred during the trip.
The product provides underwriting in real-time.
It is being offered through a partnership with International Medical Group (IMG), a travel insurance and assistance services company owned by SiriusPoint.
This addition to Roamly's product offerings comes after the insurtech's parent company, Outdoorsy Holdings, received $125 million in fresh funding last June. In January, Roamly completed an insurance integration with Wheelbase, an RV software product for fleet operators. In March, Roamly launched a pet insurance product to protect Americans who travel with their pets.
Topics
Excess Surplus
Agribusiness
Cannabis