Hub International Ltd. named Andy Prill to Hub's executive management team as regional president of the newly created Mountain Northwest region.
Prill will be responsible for the direction, leadership and growth of Hub Northwest and Hub Mountain covering existing operations in Washington, Oregon, Alaska, Idaho, Wyoming and Montana.
Prill was promoted to his role of president and CEO of HUB Northwest in 2009. Prill began his career in surety before transitioning to the brokerage side of the business in 1999. He has also held roles of commercial insurance advisor and risk manager, chief sales officer and was a CEO with HUB and his predecessor brokerage, Bush, Cotton and Scott, LLC, that was acquired by HUB in 2004.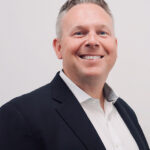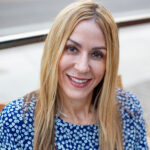 Chicago, Illinois-based Hub is a global insurance broker and financial services firm providing risk management, insurance, employee benefits, retirement and wealth management products and services.
Phoenix, Arizona-based GBS Arizona added Shelli Maggio to its benefits advisory team in Phoenix as a principal consultant.
Maggio spent the last eight years with Mercer Health & Benefits LLC. She has more than 25 years of consulting experience.
GBS is a Leavitt Group employee benefits advisory firm affiliate.
Topics
Arizona
Was this article valuable?
Here are more articles you may enjoy.
The most important insurance news,in your inbox every business day.
Get the insurance industry's trusted newsletter