This edition of International People Moves details appointments at Lloyd's, Chaucer, and H.W. Kaufman Group.
A summary of these new hires follows here.
Lloyd's Names Hernandez Market Development Mgr., Central America
Lloyd's, the re/insurance marketplace for commercial, corporate and specialty risk solutions, announced the appointment of Yelhis Hernandez as Lloyd's market development manager for Central America. She assumes the role in addition to her responsibilities as country manager for Mexico.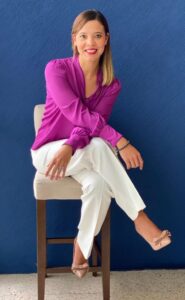 Based in Mexico City, Yelhis has been country manager for Lloyd's in Mexico since September 2019 with a focus on improving Lloyd's Market access across Mexico by supporting Managing Agents on the ground and acting as a liaison with the local regulator.
In her new capacity Yelhis will also be responsible for developing access to Lloyd's across the entire Central America region (which includes six countries: Belize, Costa Rica, El Salvador, Guatemala, Honduras and Nicaragua).
She was previously a Business Development Executive for Lloyd's in Latin America and has more than 20 years of re/insurance sector experience. Yelhis has spent the last 10 years working in a variety of roles, including risk management, mergers and acquisitions (M&A), strategy and business development, in different markets across Latin America, including Argentina, Venezuela, Brazil and Mexico. Before joining Lloyd's she was chief operations officer for Willis Towers Watson in Mexico.
Latin America and the Caribbean accounts for approximately 7% of all gross written premium (GWP) in the Lloyd's market. Lloyd's predominantly writes reinsurance (around 80%) with about 20% direct insurance (mostly written in the Caribbean). At present, Mexico remains the largest market for Lloyd's in Latin America, owing to its high level of natural catastrophe exposure.
***
Chaucer Appoints Argenta's Sheppard for Renewable Power Team
Specialty re/insurance group Chaucer has appointed Ben Sheppard as class underwriter to join its recently created Renewable Power team, led by Lyndsey Picton.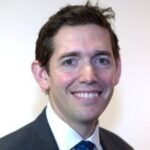 His appointment supports Chaucer's commitment to the renewable energy sector by providing dedicated resource to help build its offshore renewable energy proposition supporting insureds to successfully deliver sustainable renewable power technologies.
With more than 19 years of industry experience, Sheppard joins Chaucer from Argenta Private Capital. Prior to this he worked at Aon and Marsh where he played a key role in developing and placing renewable energy business for companies delivering commercial offshore wind projects across Europe. He is ACII qualified and has an MBA from Bayes Business School.
***
H.W. Kaufman Group Promotes Kaufman Davis to Expanded Exec Roles
H.W. Kaufman Group, the Farmington Hills, Mich.-based insurance group, has announced the promotion of Jodie Kaufman Davis to executive vice president as well as chief strategy officer of Kaufman subsidiary, Atain Insurance Cos. She also was named president of Burns & Wilcox Canada.
She previously served as senior vice president for H.W. Kaufman Group and managing director for Burns & Wilcox Canada.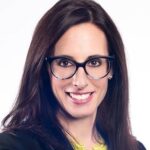 As executive vice president and board member at H.W. Kaufman Group, Kaufman Davis helps implement strategy and management-driven initiatives, offering direction on best practices and expertise to globally expand business partnerships, teams, and product lines.
For Atain, the company's "A"-rated insurance carrier, she will continue to work closely with the leadership team to identify emerging markets – such as energy and cannabis – where it can successfully deploy capacity and elevate its business.
Kaufman Davis remains responsible for the growth of RB Jones, a Kaufman subsidiary and leader in providing specialty risk coverage solutions for business such as commercial marine, energy, and property.
As leader of the Burns & Wilcox Canada team, Kaufman Davis has consistently delivered record-breaking growth and results over the past six years, the company said. Kaufman Davis now oversees the Canadian operations as president.
Kaufman Davis is the executive sponsor for Kaufman's Diversity Equity & Inclusion Initiative. She helps strategize and implement programming for its 2,000-plus associates, reinforcing their commitment to ensuring an inclusive workforce.
"I look forward to expanding my leadership role and taking on new challenges within our H.W. Kaufman Group companies," said Kaufman Davis. "When I took on managing Burns & Wilcox Canada, we found our efforts for driving business and talent performance flourished, and we want to cultivate that same result into Atain Insurance Cos., RB Jones and across all Kaufman Companies globally."
Founded in 1969, H.W. Kaufman Group employs more than 2,000 professionals. The group includes: Burns & Wilcox, Burns & Wilcox Brokerage, Burns & Wilcox Canada, Atain Insurance Cos., Afirm, Global Excess Partners, RB Jones, Stonemark, Minuteman Adjusters, Kaufman Institute, and Noremac Marketing Group. H.W. Kaufman Group International includes: H.W. Kaufman Group Europe, Chesterfield Group, Lochain Patrick, Burns & Wilcox United Kingdom, Node International and Cranbrook Underwriting
Topics
Excess Surplus
Lloyd's