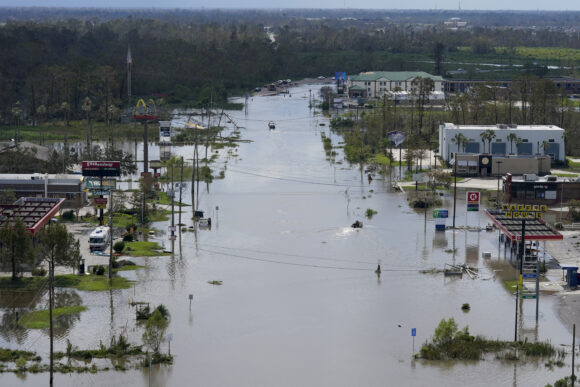 Weeks after Lighthouse Property Insurance announced it would stop writing new business in Florida, the insurer has been placed into receivership in Louisiana.
Insurance Commissioner Jim Donelon placed Lighthouse into receivership last week in the 19th Judicial Circuit Court. Lighthouse becomes the fourth insurer in Louisiana to exhaust their resources in the aftermath of Hurricanes Laura, Delta and Zeta in 2020 and Hurricane Ida in 2021. The combination of hurricanes cost insurers over $20 billion.
"For the first three failed insurers, we were able to quickly find an insurer to take over their policies on the same terms and conditions policyholders had under the failed companies, and I'm hopeful we will do the same for Lighthouse policyholders," Donelon said in a press release.
A court-appointed receiver is now in charge of operating the company, according to the Louisiana Department of Insurance. Policyholders will be contacted by the court-appointed receiver or their insurance agent about claims and whether in-force policies will be transferred to another insurer.
Lighthouse and its subsidiary Lighthouse Excalibur had approximately 30,000 policies and 16,000 Ida-related claims, and as of Dec. 31, 2021, the insurer covered 3.27% of the Louisiana homeowners insurance market.
The Louisiana Insurance Guaranty Association will pay up to $500,000 per pending claim.
Last month Demotech withdrew the financial stability rating for Lighthouse, which previously carried an "A, Exceptional" rating according to the insurer's website.
"Despite a substantial capital contribution in the fourth quarter 2021, the operating loss in 2021, which reflected the evaluation of losses and loss adjustment expenses associated with Hurricane Ida, resulted in a level of capitalization below what was needed to sustain FSRs at the A level," Demotech President Joe Petrelli said in a statement.
Lighthouse was founded in 2008 and is domiciled in Louisiana. The company's website says its headquarters are in Tampa, Florida. In addition to Louisiana, Lighthouse is authorized to write in Florida, North Carolina, South Carolina and Texas.
In late February, Lighthouse said it would suspend writing new business in Florida but would honor any policies quoted Feb. 15 or before, with effective dates on or before Feb. 28.
The spike in insurer insolvency in the wake of the last two hurricane seasons has led Louisiana lawmakers to consider increasing the minimum capital and surplus requirements needed for all insurers licensed to write fire and allied and/or homeowners' insurance lines of business.
SB 264 sponsored by Sen. Joseph Bouie would raise the minimum capital and surplus requirement for existing companies from $3 million to $5 million by end-of-year 2026 and to $10 million by end-of-year 2031.
"What this bill will do with those small regional carriers is it will require them to have more 'skin in the game,'" Donelon said last month at a rollout of catastrophe reform legislation. "Therefore with $10 million on the table instead of $3 million, they'll be making much more conservative purchases of reinsurance for their risk than they are with less assets involved in making that decision."
Topics
Louisiana
The most important insurance news,in your inbox every business day.
Get the insurance industry's trusted newsletter