Portland, Maine-headquartered MEMIC Group has appointed Eileen Moran Fongemie to the position of senior vice president and chief financial officer.
Fongemie, who becomes only the third CFO in MEMIC history, will also assume the role of corporate treasurer. Fongemie succeeds Dan McGarvey, who announced his retirement last month after 13 years with MEMIC.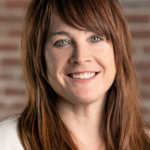 Fongemie joined MEMIC in 2007 and has served as vice president, Finance, since 2016. She rose from senior accountant in 2007, to financial reporting manager in 2010, to director of Finance in 2014, and to vice president, Finance, and assistant treasurer in 2016, responsible for planning, direction, and management of the company's financial information under direction of the CFO/
Prior to MEMIC, Fongemie was a senior financial analyst for MaineGeneral Health and spent five years in public accounting with BerryDunn.
Mulready Joins Navigators Wholesale Property Team in Boston
Patrick Mulready has joined Navigators, a brand of The Hartford, as head of the Wholesale Property unit. He will be based in the Boston office and will report to Michael Garrison, head of Navigators Wholesale.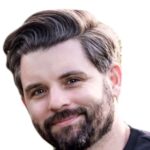 Mulready has17 years of experience, much of it in the excess and surplus market. He joins Navigators from Everest Insurance where he was vice president of Wholesale Property. Prior to that, he was at at AIG, holding several underwriting and leadership positions.
In his role with Navigators, a Mulready will be responsible for leading the underwriting, growth and strategic development for the Wholesale Property business.
MGA Falcon Hires Senior Leaders for Management Liability, Cyber and Claims
Falcon Risk Holdings, a Summit, New Jersey managing general agency for financial, professional and cyber lines, announced three new senior appointments to its team: David Lynders joins as head of Management Liability; John Merchant joins as head of Cyber & Technology E&O; and Martin Schnabel as head of Claims.
Falcon Risk was formed in 2021 by industry veteran Craig Landi, alongside Griffin Highline Capital and HDI Global Specialty. The company started underwriting risk in January 2022.
Lynders joins from AIG, where he held a number of senior roles, including head of Financial Institutions, Financial Lines North America. Prior to that, he held senior positions at Axis Capital Holdings and Marsh and has 25 years' insurance market experience.
Merchant joins Falcon from Optio Insurance Services where he was managing director for Cyber & Technology, North America. He has held several senior roles in cyber underwriting and product development, including at Hartford Financial Products and Nationwide.
The head of Claims, Schnabel, has 30 years of experience in the market and has performed in various legal functions and senior claims roles. He was at Nationwide E/S Specialty for the last 12 years, most recently as chief claims officer, and previously he was at AEGIS Insurance Services.
Topics
Leadership
Interested in Leadership?
Get automatic alerts for this topic.