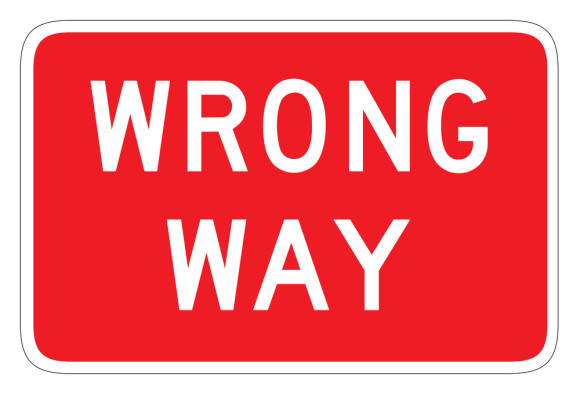 New

You can now listen to Insurance Journal articles!
Miami-Dade County officials, like Connecticut authorities, are investing heavily in new, flashing road signs after a spate of wrong-way crashes on highways.
The Miami-Dade Expressway Authority this week announced a $2.3 million project to erect smart signs on five expressways and 26 exit ramps, all connected to radar and cameras that detect when drivers are entering the wrong way, the Miami Herald reported. Once a wrong-way driver triggers the sensors, lights will flash, while other signs will warn oncoming traffic.
In recent years, a number of wrong-way accidents on Miami-Dade expressways have killed at least one driver. In May, a pickup truck slammed head-on into a tractor-trailer after the driver entered the wrong side of the Palmetto Expressway. The driver of the pickup truck died, the Herald reported.
In 2017, a drunken driver was sentenced to prison after he entered the wrong side of Interstate 95 in Miami and crashed into a car, killing a young woman and paralyzing her brother. The accident recently led to a $96 million civil verdict against the bistro that served the inebriated driver.
Installation of the new warning system will start within a month. The system is meant to give drivers more visible warnings than traditional road signs, which will be taken down, authorities said. The system also will notify traffic control centers: Once a wrong-way driver is spotted, traffic control will summon the Florida Highway Patrol to the scene, the Herald noted.
The expressway authority also will put down new road markings to help drivers with visibility at night and during rainy weather.
The system is similar to one soon to be installed in Connecticut, which has seen 11 wrong-way accidents, with 20 fatalities, so far this year, according to news reports.
Topics
Personal Auto
Connecticut
Was this article valuable?
Here are more articles you may enjoy.
Interested in Personal Auto?
Get automatic alerts for this topic.