Argenta Holdings Ltd. announced the retirement of Andrew Annandale, group CEO and managing director of Argenta Syndicate Management Ltd. (ASML), effective Dec. 31, 2022.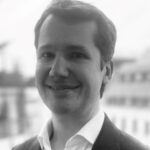 He will be succeeded in both roles by Nick Moore, ASML's deputy managing director and chief actuary, subject to all necessary regulatory and Lloyd's approvals. Moore is a qualified actuary and has been with Argenta for over 13 years. Prior to Argenta, he was at Swiss Re and the Corporation of Lloyd's.
Annandale became group CEO of Argenta in 2006 and has had a career spanning more than 35 years in the Lloyd's market. He served as managing director of Argenta Private Capital Ltd., its members' agency subsidiary, before moving to run the managing agency side of the business in June 2008. He has overseen the successful growth of Argenta's businesses as well as its acquisition by Hannover Re in July 2017.
"I would like to thank Andrew for his significant contribution to the development of Argenta. Through Andrew's leadership, all Argenta entities have transformed to their current excellent position in the market," commented Sven Althoff, chairman of Argenta and member of the Executive Board of Hannover Re.
"Andrew's dedication to Argenta as well as his ambition for the business have driven the success of the group. Under his leadership, Argenta has become the successful business we see today with firm foundations to enable future growth and development. I wish Andrew all the very best for his retirement."
Argenta Holdings Ltd., a wholly owned subsidiary of reinsurance giant, Hannover Re, is the parent company of ASML and of Argenta Private Capital Ltd., which provides investor capacity to the Lloyd's market of £3.2 billion for 2022. Hannover Re supports 100% of the capacity of SPA 6134.
Argenta Syndicate Management Ltd, a Lloyd's managing agency, houses the Argenta Group's underwriting operations, Argenta Syndicate 2121 and SPA 6134, which have combined capacity for 2022 of £757 million split between: property both direct (including power/utilities and UK commercial combined) and treaty; energy and marine; terrorism; casualty; and political risks.
Source: Argenta Holdings
The most important insurance news,in your inbox every business day.
Get the insurance industry's trusted newsletter