This edition of International People Moves details appointments at MS Amlin, DUAL Europe, and Gallagher Re.
A summary of these new hires follows here.
MS Amlin Names Liberty Mutual's Baxter as Head of Reinsurance, Deputy CUO
MS Amlin Underwriting Ltd. (MS AUL), the Lloyd's market re/insurer, announced the appointment of Grant Baxter to the newly created role of head of reinsurance and deputy chief underwriting officer.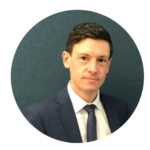 Baxter, who will report to Andrew Carrier, chief underwriting officer of MS AUL, will take up his role towards the end of the year, subject to regulatory approval. He will be based at MS AUL's London office.
Baxter brings 20 years of insurance and reinsurance experience to the business. He joins from Liberty Mutual, where over the course of almost a decade, he held a number of senior roles most recently head of Portfolio Management in Liberty's Global Risk Solutions division, and prior to that managing their global ceded reinsurance strategy.
Baxter also has extensive experience on the broking side, where after beginning his career at Morgan Stanley and Goldman Sachs, he moved to Aon, and latterly Willis Re, as an executive director for the firm.
***
DUAL Europe Names 5 Cyber Underwriters, Including HDI's Biemann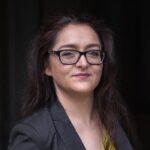 DUAL Europe, the specialist underwriting arm of Howden, announced the appointment of five new cyber underwriters, including Nadine Biemann as cyber product manager. Biemann is a leading cyber specialist and will report to Ali Khodabakhsh, head of Cyber, located in Germany.
The new team will strengthen DUAL Europe's existing cyber expertise, located in Germany, Italy, Spain, Switzerland, Austria and the Nordics.
Biemann joins DUAL from HDI Global where she worked more than 10 years as a cyber underwriter, according to her LinkedIn profile. Khodabakhsh joined DUAL in January 2022 from Munich Re.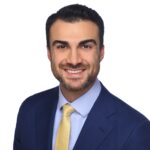 "We are absolutely delighted to welcome our new colleagues to DUAL. In their previous roles with some of the world's leading cyber carriers, they have all had a significant impact on the development of the cyber market, and I am confident that they will help us deliver a step change in our cyber offering," commented Khodabakhsh. "The new team structure means we are strongly positioned to achieve our ambitious growth plans through the delivery of market leading products."
"At DUAL, our goal is to offer the best environment for entrepreneurial talent and being able to attract underwriters of this calibre is testament to our success. All our new colleagues bring a wealth of experience and are highly respected in the cyber market," said Olaf Jonda, CEO, DUAL Europe.
"Cyber is increasingly important and we have seen significant change over the last few years creating very real opportunities for growth. So we can make the most of those opportunities, we will continue to look for new talent in cyber as well other business lines across the region."
DUAL Group is one of the world's largest international underwriting agencies with US$2.3 billion of GWP. Established in 1998, DUAL now has over 1,000 people in 19 countries across the Americas, Europe and Asia Pacific, and is one of Lloyd's' largest international coverholders.
***
Gallagher Re Hires Swiss Re's Kreutzer for Nordic Region
Gallagher Re, the global reinsurance broker, has appointed Christian Kreutzer to the role of executive director, effective immediately.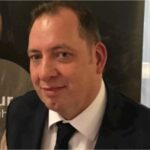 Kreutzer will join the Nordic management team alongside David Egan, Mikkel Nyquist, Mark Cole and Randi Paulsrud and will report to Ditte Deschars, regional director and head of Nordic at Gallagher Re.
Highly respected, well-known in the Nordic market and an established business developer, Kreutzer brings with him more than 20 years' experience in international business, across both treaty and facultative reinsurance.
He joins Gallagher Re from Swiss Re where he spent more than 21 years, according to his LinkedIn profile. Most recently, he was Swiss Re's head of the Nordic, Baltics, Russian and Dutch region. Prior to that, he was head of Swiss Re's market underwriting in Austria, Central & Eastern Europe, and during his tenure, he also led Swiss Re's facultative property & casualty team in Asia-Pacific from Hong Kong.
Kreutzer began his career in 1999, at Bayerische Rück and had a specialist focus on the Nordic and Dutch market, before moving to Swiss Re in 2002, initially as Head of the Nordic client relations team.
At Gallagher Re, Kreutzer will play an essential part in supporting Gallagher Re's client servicing and growth commitment in the Nordic region and he will also lead and drive product innovation across the wider EMEA N/E region, and support clients in helping them identify and capitalize on new business opportunities.
Topics
Cyber
Reinsurance
A.J. Gallagher
Mississippi
Swiss Re