Palomar Expands with New Faces in Transportation, Cosmetic Surgery Insurance
Palomar Insurance Corp., based in Montgomery, Alabama, has moved into South Carolina, the company announced.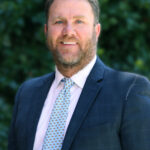 The Greenville, South Carolina, office will expand the corporation's Palomar Hart Group Transportation Division and Palomar's aesthetisure and AI2 cosmetic surgery complication insurance program, Palomar officials said in a news release.
Rick Hawks also joined the firm as vice president of the Palomar Hart Group. He has 17 years of experience in commercial risk management and transportaion.
Palomar also announced that Jill Nicholson-Houston was named an account executive for the transportation industry.
Account executive Paige Hawks will continue to provide consulting to plastic surgeons, and is based in Greenville.
Palomar was founded in 1954, the company said.
Alabama DOI Names Travis Chief Examiner
The Alabama Department of Insurance announced that Sheila Travis has been named chief examiner.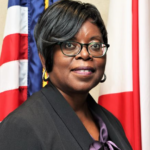 Travis, a 22-year veteran of the department's examination division, succeeds Richard Ford, who recently retired from the role of chief examiner, the DOI said in a bulletin. The division oversees insurance company solvency and market conduct through regular analysis, in keeping with national standards, the agency noted.
Travis hails from Forest Home, Alabama, and earned her bachelor's degree in accounting from Troy University at Montgomery.
Topics
Alabama
The most important insurance news,in your inbox every business day.
Get the insurance industry's trusted newsletter