This edition of International People Moves details appointments at QBE Re in the U.S., specialist broker MNK Re Group and MGA CFC Underwriting.
A summary of these new hires follows here.
QBE Re Names Barber Head of U.S. Treaty, Succeeding Larson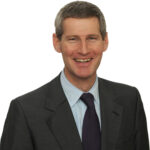 QBE Re is announcing a change to the leadership of its U.S. business.
Tim Barber has been appointed interim head of U.S. Treaty. He will be based in New York and be responsible for all of QBE Re's reinsurance business in North America, reporting to Steve Postlewhite, global managing director of QBE Re.
Chris Larson, head of U.S. Treaty, is stepping down from the role for personal reasons and will leave QBE over the course of the next six months.
***
Broker MNK Re Hires Pillay as Chief Exec of S. Africa Branch
MNK Re Group, the specialist re/insurance broker, announced the appointment of Vanida Pillay as the new chief executive of its South Africa branch.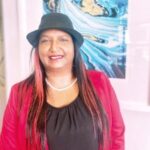 Pillay brings more than 30 years of experience to MNK Re, including claims, marketing, and also extensive underwriting expertise. she has spent most of her career working in the South African market, with a particular expertise in infrastructure and power projects, having written business in countries across Africa for large international insurers.
She joins MNK RE from Allianz Global Corporate & Specialty (AGCS), where she was a senior engineering underwriter (from March 2012 to March 2022), according to her LinkedIn profile. Prior to that, she was a strategic account executive for Aon Risk Services (2008 to 2012), her profile added.
In her new role, she will lead MNK Re's South Africa branch, bringing with her a deep understanding of the African market and extensive network of contacts to lead new business opportunities. A key part of her role will be to expand MNK Re's presence in the region and by developing new products, with a particular focus on construction, power, single project PI insurance (SPPI), cyber and decennial liability.
"Since we first set up our presence in South Africa in 2020, we have seen first-hand how rapidly the market in Africa is growing. This high-level appointment underscores our commitment to this market," commented Manoj Kumar, group chief executive and managing director of MNK Re Ltd.
"At MNK Re, we understand the continent's potential and the opportunities it has on offer. We have an exciting range of products with more in the pipeline that we are looking forward to sharing with the market," Kumar added.
"There is so much opportunity in Africa, especially in infrastructure and power projects, where clients need more capacity and access to innovative solutions," noted Pillay.
Headquartered in London, MNK Re was launched in 2009 and is a registered Lloyd's broker with offices in London, South Africa, Miami, Cyprus, Dubai, Poland and Singapore. Key lines of business include financial institutions, cyber, marine, construction and energy, aviation, political and credit risk, liability, agriculture and property, in addition to both Treaty and Analytics. MNK Re also provides parametric products for risks such as agriculture, pandemics, weather, credit, travel and marine.
***
CFC Promotes Francis to Managing Director, CFC Response
CFC Underwriting, the London-based managing general agent and emerging risk specialist, announced it has appointed Roger Francis to the newly created role of managing director of CFC Response.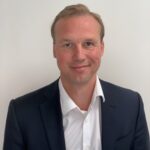 Francis joined CFC in the summer of 2019 to take up the role of cyber claims director having spent over 15 years in information security, helping businesses protect their organizational assets from cyber threats, developing global security governance programs, and responding to headline cyber breaches.
As managing director of CFC Response, Francis will be responsible for a team of more than 100 global incident responders and cyber security specialists operating across three global offices in London, the United States and Australia.
"We believe that retaining our claims and incident response services in-house enables us to not only command better control over outcomes, but also get in front of threats to help our customers prevent cyber incidents in the first place. With CFC Response, we've built the world's largest in-house team of highly skilled technical experts who form the front-line response to any client cyber event," said Dave Walsh, group CEO at CFC.
"The global CFC Response team not only provides our customers with an even faster resolution to their cyber events, greatly reducing their business downtime and costs, it also plays a crucial role in gathering and alerting companies to threat intelligence specific to their business, helping prevent attacks in the first place," commented Francis.
CFC is a specialist insurance provider, pioneer in emerging risk and market leader in cyber. Our global insurance platform uses cutting-edge technology and data science to deliver smarter, faster underwriting and protect customers from today's most critical business risks.