Some more capacity has finally arrived with increasing interest in insuring cannabis, and cannabis insurance is well on its way to going national.
Those are among the take aways from the 50th Insuring Cannabis Podcast.
We spoke with Michael Hall, vice president of the cannabis department for Golden Bear Insurance Co., and Jay Virdi, chief sales officer for the cannabis specialty practice group for North America at HUB International, for an outlook on the second half of the year and the next few years.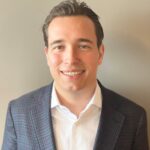 Following are takeaways from that conversation.
Hall said he's seeing more carriers, more competition, and more capacity, in the insuring cannabis market. And that's starting to impact rates – some potentially good news for cannabis insurance buyers.
"I think we're seeing a softening market across campus right now," Hall said. "And that's regardless of whether you're talking about property or products liability, general liability. Rates across the board seem to going down quickly."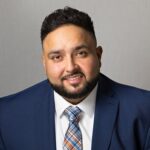 Golden Bear writes general liability, product liability, and property, rates for all of which have begun to fall.
"And so those are the markets where I'm seeing a lot of reduction in rates," Hall said. "And I think the property end seems to be driven by two things that increase the capacity, both in terms of individual markets and MGAs having more capacity. And also more markets and MGAs playing in the space."
On the liability end, claims pressures have been a lot lighter than what was expected, according to Hall.
"It concerns me a little bit, especially on the product liability side of things," he said. "Because we don't really know where things are going. And the rates are coming down without taking into account some of those long-term consequences."
Hall's most interesting comment came in answer to a question about where he sees the market heading in the next few years.
Despite whether cannabis is legalized federally anytime soon, Hall has watched the maps of adult-use and medicinal states expand Eastward. Along with that expansion, he believes the insurance industry will take a more national view, and approach, to serving the space.
"And that map is just going further and further to the East Coast and filling in throughout the Midwest," Hall said. "And so this market, which 10 years ago was a California, Washington, Colorado market, is now a truly national insurance marketplace."
Virdi likes more capacity, but as a broker, he views it cautiously, and has some questions that he recommends his clients – or fellow brokers – ask before signing on with a carrier.
"So why are you participating now? How has the carrier developed in expertise? Are the forms adequate? Where do they fall in line with carriers that have been involved since day one? What are the claims handling processes? Is it true expertise or experience involved in deploying this capacity?" he said. "You always have to wonder, and you always have to partner with the experts."
Virdi also offered his take on inflation, and whether it will impact the insuring cannabis space.
"For brokers, pricing pressure is always an issue," he said. "The loss cost will go higher. And typically if interest rates increase the value of a bond or other fixed income, investments will decrease, right? That creates more pressure on underwriting profit, which leads to tighter guidelines, higher rates, less coverage and higher risk share retentions and deductibles. So it's going to have definitely a negative effect on any pricing premiums, or even deployment of capacity."
Just how inflation will impact insurance buying is, for now, a best guess.
Virdi divides insureds into companies interested only in meeting minimum requirements, typically smaller operations or new ventures, and more mature and established companies that understand that traditional and alternative risk transfer tools are a way to protect balance sheets.
"So, it really just depends on the appetite and the actual profile of risk that the company is willing to take," he said. "And really those are very tough decisions in such a volatile market. It's unfortunate that the cannabis industry is continuing to emerge at a time where the insurance market is very hard on all fronts, as far as what the global environment is and all of the things that are happening in the world."
Related:

Topics
Cannabis
Interested in Cannabis?
Get automatic alerts for this topic.