This edition of International People Moves details appointments at two brokers, TigerRisk and Hub International, and the insurer Fidelis.
A summary of these new hires follows here.
TigerRisk Taps RenRe's Everdell as Head of Casualty, Global Accounts
TigerRisk Partners LLC, the Stamford, Conn.-based re/insurance broker, announced the appointment of Josh Everdell as global head of Casualty and Head of Global Accounts.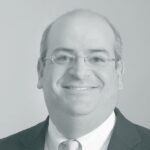 Everdell, who will report to Tim Ronda and is based in Stamford, specializes in casualty reinsurance treaty placements and will be responsible for leading and growing TigerRisk's global casualty business.
Everdell is a highly accomplished reinsurance executive with more than 20 years' experience in underwriting and broking in U.S. casualty. He joins TigerRisk from RenaissanceRe where he was head of U.S. casualty and specialty, responsible for the management of the general casualty, professional liability and accident & health units.
Prior to that, he was the managing director of Guy Carpenter where he acted as an account executive handling casualty treaty placements and worked within the U.S. casualty specialty practice advising the company's casualty clients, prospects, and broking teams with strategic advice and tailored solutions.
A graduate of Hamilton College, he started his career in insurance with Chubb & Son in 1993 as an underwriting trainee, then studied law at Vermont Law School. He then became a corporate lawyer, specializing in mergers and acquisitions, venture capital and corporate finance before moving to Guy Carpenter in 2002 to become a reinsurance broker.
***
HUB Int'l Promotes Chandani to Lead Cross-Border Practice, Hospitality
Insurance broker HUB International announced the appointment of Karim Chandani as cross-border practice leader for its Hospitality Specialty.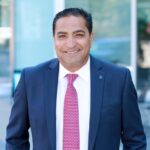 Chandani, vice president of HUB for Hospitality and Real Estate specialties, will work alongside Kim Gore, Hospitality Specialty Practice leader, in supporting the practice strategy to grow and enhance insurance solutions, risk services and resources to support cross-border clients.
Chandani has been with HUB Canada for nearly 10 years working with hoteliers, retirement homes and real estate owners along with large manufacturers in providing pricing and coverage options along with insight into possible risks that may affect their businesses. Prior to HUB, Chandani managed the operations of several gas and retail stores and assisted with various duties with Hockey Canada across the world at various tournaments.
HUB's Hospitality Specialty Practice has nearly 200 specialty advisers and risk services experts providing guidance and consultation on insurance and risk management to 13,500 clients in leading lodging, dining, drinking, entertainment, and recreational establishments.
***
Fidelis Names Swiss Re's Brindle as Head of Sustainability
Fidelis Insurance announced Olivia Brindle as its new head of Sustainability. Brindle joins Fidelis from Swiss Re where she was an investor relations senior manager.
At Swiss Re, she interacted with a wide range of stakeholders – both internal and external – on topics of financial and strategic importance. This increasingly included involvement in sustainability, given the growing importance of these issues for investors.
"At Fidelis we believe that ESG has to pervade every area of our business including our underwriting portfolio, as well as our operations and investments. We are setting ambitious goals in every area of E, S and G and we aim to be a leader in all three," commented Charles Mathias, group director of Underwriting.
"As such, we wanted to find a head of ESG who understands how the industry works and what stakeholders from policyholders to shareholders are looking for from a partner. Having worked as an insurance analyst at banks, and partnered with the ESG team at Swiss Re, we think Olivia will bring analytical skills, industry knowledge and a real passion to the role," Mathias added.
Topics
Casualty
Interested in Casualty?
Get automatic alerts for this topic.