Gerald Chiddick Named Regional Executive for Midwest Region for Zurich North America
Gerald Chiddick has been named regional executive for the Midwest region for Zurich North America, effective June 16. He will report to Carl Sutter, head of distribution & regional management.
As a regional executive, Chiddick will be responsible for executing Zurich's business strategy for the Midwest region, including delivering plans for strategic growth, profitability and operational excellence, and building strong relationships with Zurich's customers and distributors.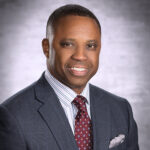 Chiddick rejoined Zurich in 2021 as U.S. middle market head of real estate, retail and hospitality, where he was responsible for developing and executing a business plan focused on industry specialization and underwriting expertise for these segments.
He previously served as the vice president of marketing for Amerisure, where he also held roles in product and business development.
Omaha National Appoints Bryan Connolly as COO
Omaha National Group, Inc. announced the appointment of Bryan Connolly to chief operating officer. Connolly, who co-founded Omaha National in 2016, previously served as chief financial officer.
Connolly has spent over two decades in the insurance industry. He began his career with Mutual of Omaha and later moved to a Berkshire Hathaway insurer where he spent more than a decade, building data analysis and internal audit programs and ultimately leading their insurance and investment accounting teams. He is a member of the team that founded Omaha National in 2016. Connolly holds a Bachelor's in Business from Loras College in Dubuque, Iowa.
Was this article valuable?
Here are more articles you may enjoy.
The most important insurance news,in your inbox every business day.
Get the insurance industry's trusted newsletter